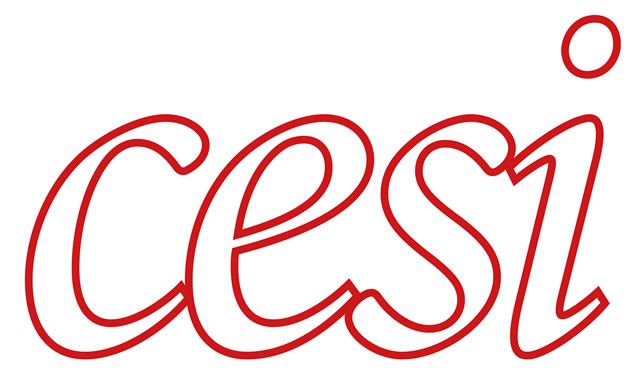 Charecroft Estate Safety & Improvements
---
Please note that reports of burglaries on the Cremorne Estate in Chelsea do not involve Gerda® doors. Although the doors at Cremorne are relatively new (2012), they are due to be replaced again to meet the latest fire and security standards, although as yet this work hasn't started.
---
Gerda® FD60 Frequently Asked Questions
What do I do if I lose my keys or they are stolen?

You must arrange a lock change via our customer service centre or out of hours service on 0800 023 4499. The lock will be changed by one of our contractors or specially trained staff. You must not arrange your own locksmith as any unauthorised lock change will compromise the fire safety of your door. You may be recharged for this service at a later date, but you will not have to pay anything at the time the lock is changed.

Can I paint my door?

Can I drill my door/frame to fit a door bell/video camera?

Can I fit a different letterbox to the door?

No, this would seriously compromise your fire door and increase the fire loading immediately next to that part of your door. It will also compromise security; the integral letter box is secure by design tested.

How big is the letter box?

Can I add additional locks?

No, this would seriously compromise your fire door and increase the fire loading immediately next to that part of your door. Your new door complies with the Secured by Design Door sets awarded from Association of Chief Police Officers. By achieving the Secured by Design standard, Doors meet the "Preferred Police Specification" for crime reduction and prevention. They are amongst the most secure doors currently on the market.

Will my new door have a spy hole?

Is the lock and key unique to my property?

How many keys will be given to the tenants at the installation stage?

Can we have extra keys at the installation stage? What would the cost be per extra key?

Can I get additional keys cut ?

Can I remove the door closer?

I have a security grill on my door, will I be able to keep that once my new door is installed?

No, following the advice from the London Fire Brigade, the Council strongly discourages the installation of security grilles. Such a device will slow down the rescue of persons trapped by fire. The high standard of security to the new doors removes the need for grilles. All security grilles will be removed when the new doors are installed and returned to the resident for disposal (The council will dispose of free of charge if requested).

I dislike the way the doors lock using a handle that has to be lifted to lock the door, many people will struggle with this and the fact they have to use a key to lock on leaving home, some will forget.

As part of the survey any person who may have difficulty with opening/closing door is identified. There are a range of measures available

All doors using a secure system require you to use a key to lock on leaving. It also prevents residents locking themselves out

Lifting the handle engages the locking system. It is standard in modern doors.

I won't feel safe at night without bolts on my door on the inside, and we have been told we cannot add any.

In the event of a fire, you need to able to exit quickly using a thumb turn. Additional locks and bolts reduce the ability to escape quickly.

When you lift up the handle it places three internal locks at the top, middle and bottom into steel keeps. This is far more robust and secure than a bolt fitted with a few screws.

I don't care how fancy the lock is, its still only one lock, we need two locks.

The door is Secured By Design, approved by the Police and certified to PAS24 the relevant British security standard. The lock is a multi-locking system that has essentially three locks in one but a single key.

Will insurance be valid if a third party holds serial numbers for our keys?

Neither the Council nor any third party holds any serial number for the keys/locks. We will keep a unique number for each door as a requirement as part of a quality control process to evidence that we undertake maintenance etc but this number does not relate to the lock or keys and no one will have a serial number for any individual lock or key. An identifier for a door does not equate to having a set of keys back at the office.

Each resident will get three keys, they can ask for more at a cost of £5 or get more cut via a locksmith. If the key is lost then the Council will have to use a locksmith to replace the lock and a new set of keys will be issued. No one in H&F can go rogue and break in.

Again, the door is certified as Safe By Design. More locks does not make it safer. If someone loses their key, only one locks needs to be replaced, which maintains security and fire integrity. If you are worried that you are being followed you only need to open one lock to quickly access your flat. Most crime is opportunistic.

Many residents are very worried about their security with these doors

The door is Secured By Design (an official Police security initiative), approved by the Police and certified to PAS24, the relevant British security standard. See the Gerda® page on the Secured by Design website

These doors are more secure than the existing ones

If leaseholders can prove their door meets today's fire standard why can't they keep their own doors?

There are videos on YouTube showing the lock being picked.

Safer Homes Range and the Contemporary Range are designed so that picking and bumping are prevented

The europrofile cylinders which are used in all the doorset ranges are not the Gerda europrofile cylinders that you see in the Youtube videos.

The Safer Homes Range SHR 30 and the Safer Homes Range SHR 60 and the Contemporary Ranges of residential door sets do not rely on europrofile cylinders alone. The handle sets that Gerda produce / specify for these doorset designs, contain a hardened metal plate over the europrofile cylinder face, to prevent against drilling and manipulation.

The europrofile cylinders that Gerda use in all of these doorset ranges, are successfully tested to PAS 24:2016 within these specialist handle sets. These europrofile cylinders are in their own right tested to TS007 also.
Thank you for reading, we will update these questions frequently.
---